The pleasure of dining
We have slowed down our lives and now the restaurant
Church Hill restaurant has never been structured around quantity. We have always focused on quality and giving dinners a wonderful experience in a pleasant and relaxed environment.
This year we have decided to take things to an even higher level. We are sourcing more local produce and varying our menus on a daily basis. We are now only seating around 8 guests an evening and that allows us to be even more personal. We are a boutique business after all and our guests deserve to have the best experience we can offer.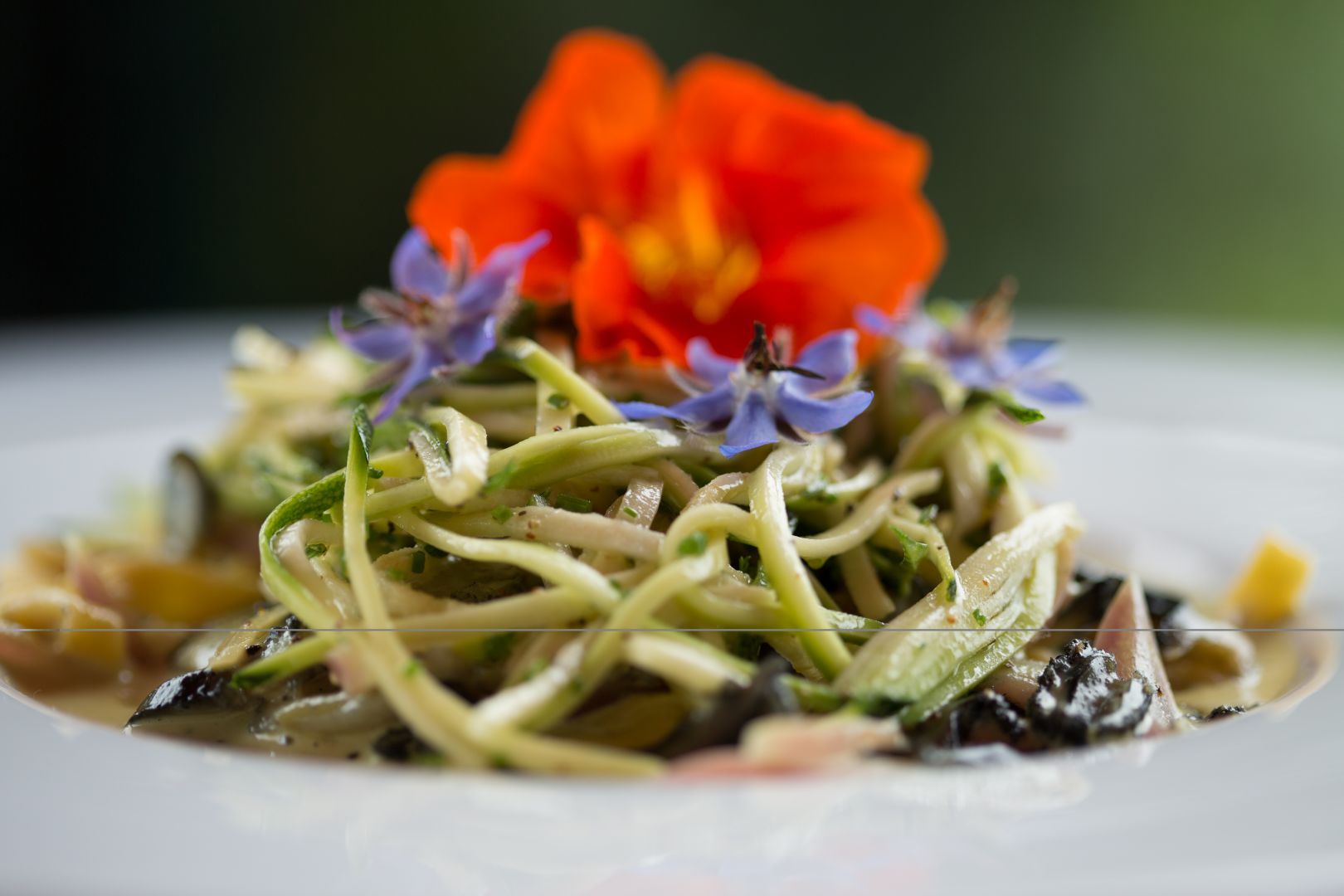 The only real difference between now and the past is the fact we take even less guests. We have always made all our own food and used our gardens to highlight the freshness of the food.
We are having a wonderful time with the few guests we have and being able to showcase the great produce of the region has been very rewarding.
Lifestyle is a very important part of life and when you are happy in your work it will always show through in the end product.
What our other guests had to say
Not being in our first youth we were not off hiking through the bush but needed to enjoy Stewart Island closer to home. Our hosts Deanne and Chris picked us up and dropped us back at the Flight Centre despite both being outside our booking time and had also arranged our Rental Car. Deanne is a...
Solita2016, TripAdvisor
"Friendly front of house, great views, excellent food from the region, starting with seafood chowder (a favourite & well done), mussel fritters, then a superb main of blue cod & another of NZ lamb."
Noelene B
"Superb! I had heard good things about this restaurant and was not disappointed. The food was amazing. I had lamb rack which melted in my mouth and the roasted vegetables were cooked to perfection.Dessert was a Brulee and was exquisite! I would highly recommend this restaurant. Lovely decor...
Read More Reviews