Sustainable Future of Cuisine
Local sustainable fishing
Being in a position to support local sustainable businesses is a great thing. Businesses that have a desire to produce amazing produce that is available through a dining experience that we aim to create is the future of cuisine tourism in New Zealand.
Southland is a true food Mecca within New Zealand; from the sea to the land. Our cold waters and lush farmlands provide the perfect nursery to produce world class produce.
This season at Church Hill we have joined the Gravity Fishing revolution. A local fisherman with a passion for fishing and a desire to take from the sea as required and with the best of fishing practises.
We are provided with whole fish which we process; there is a bit more effort required, of course. It is worth putting in a bit of effort when it comes to food as it shows a passion for quality and that translates to the plate. We also have greater control over quality while having the bi-products to add to the soil of our garden and stocks for Chowder.
It is not new for us having local produce, but being able to take it to a new level is very rewarding.
Food should have a story and you should have the time to share that story; that is what Church Hill is all about!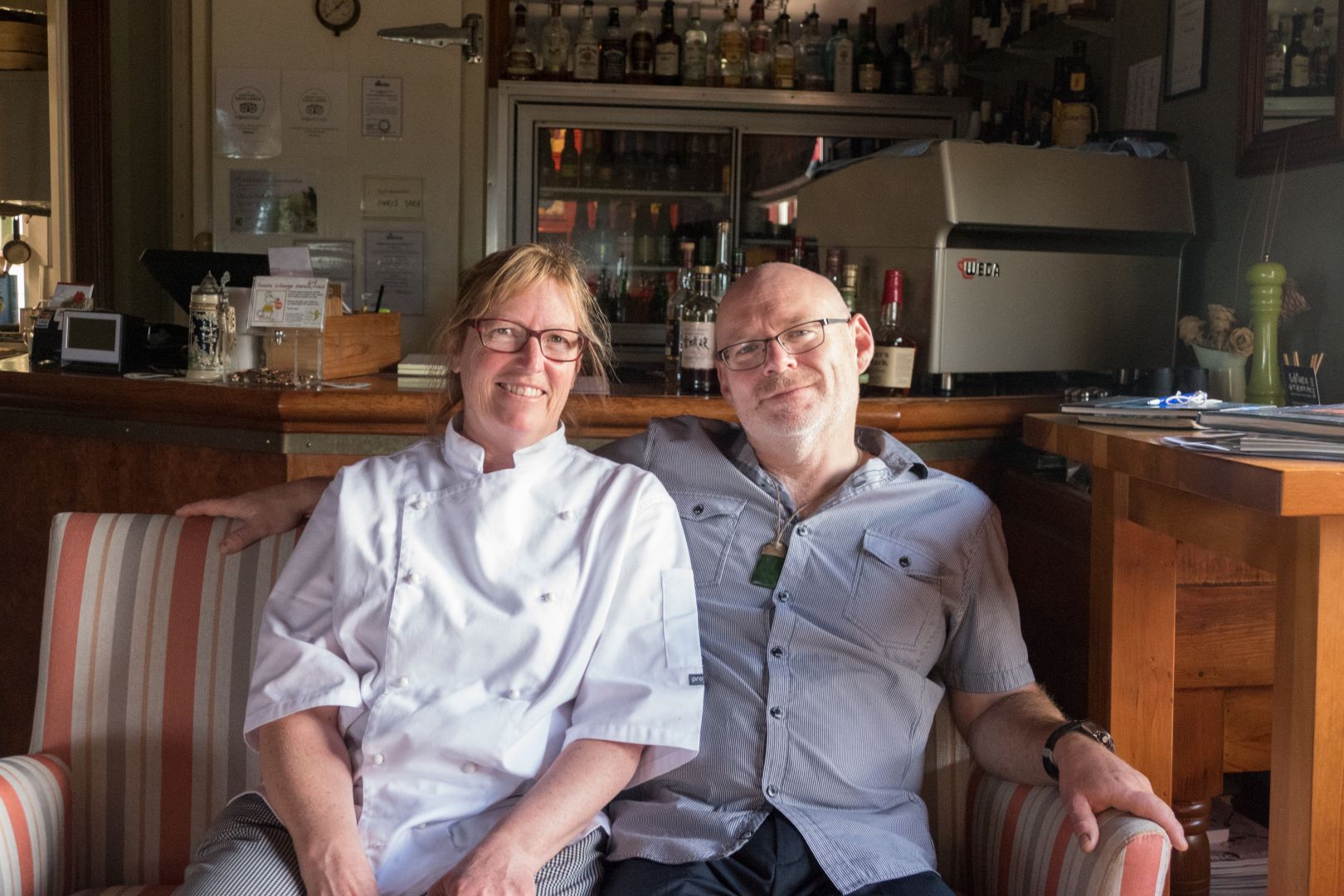 What our other guests had to say
"A must for the visitor to Stewart Island, up the hill, next to the church this lovely restaurant serves a range of excellently prepared cooked and served dinners. Never disappointed, friendly staff and you are made to feel welcome. Very good value for money."
Christopher S
Not being in our first youth we were not off hiking through the bush but needed to enjoy Stewart Island closer to home. Our hosts Deanne and Chris picked us up and dropped us back at the Flight Centre despite both being outside our booking time and had also arranged our Rental Car. Deanne is a...
Solita2016, TripAdvisor
"Friendly front of house, great views, excellent food from the region, starting with seafood chowder (a favourite & well done), mussel fritters, then a superb main of blue cod & another of NZ lamb."
Noelene B
Read More Reviews